Star Citizen Console Rumors & is The Crytek v CIG Lawsuit Over?
Star Citizen with a some rumors about console support, some more questions answered on the recent Crytek v Star Citizen case and some cool things blowing up!
The Cloud Imperium Games Website seems to have been redesigned & at time of recording has 96 jobs listed there this has led to some… Console Rumors
Originally Star Citizen & Squadron 42 were going to PC only full stop.
However more recently both Sandi & Chris have implied that a future console release wouldn't be off the table.
The Reason I am mentioning any of this is because it was recently spotted in some of the Jobs postings that they are looking for developers with next-gen console skills or with experience in console development processes & I wanted to pitch in on the rumor.
What it says on this in regard to the job of Senior AI Programmer & its requirements is:
Shipped (from pre-production to release) 2-3+, large scale, 3D titles (PC, current/next-gen consoles)

Experience with current console and PC development processes
So really it's not a requirement of the job & it might be just because those skills are interchangeable in development or at least will be considered.
However I would not entirely rule out that Squadron 42 will not come to console at some point in the future, though I very much doubt it will be on the current gen of consoles.
If anything I would expect it to come to VR before that.
And if it ever does come to console, it will be ported from PC to console NOT THE OTHER WAY ROUND.
Also on that new website there is a little video talking about what it's like working for each of the studios BUT in the Austin one at the end there is a scene with Tony Z and 2 white boards, one of which appears to be about Bar Tenders AI and their interection, clearing up broken glasses, I just thought it was cool.
Idris Blowing Up
I saw an unlisted Video Appear on Reddit from the Official SC YT  that was clips of Idris's Exploding and various skins of the Idris.
It was more eye candy than anything else.
Art Station – https://www.artstation.com/artwork/1nxllG
On Art Station there was some work shown off on some of the noise and nodes used for Procedural Planet/Moon Generation by Sebastian Schroder: Titled Star Citizen Substance Designer Terrain Nodes For the Star Citizen PU I've been working on a suite of nodes to simulate geological processes in Substance Designer with which the team can create terrain height maps for our planets.
This was used in SC Alpha 3.1 and has evolved further since then, allowing for even more interesting and better terrain generation.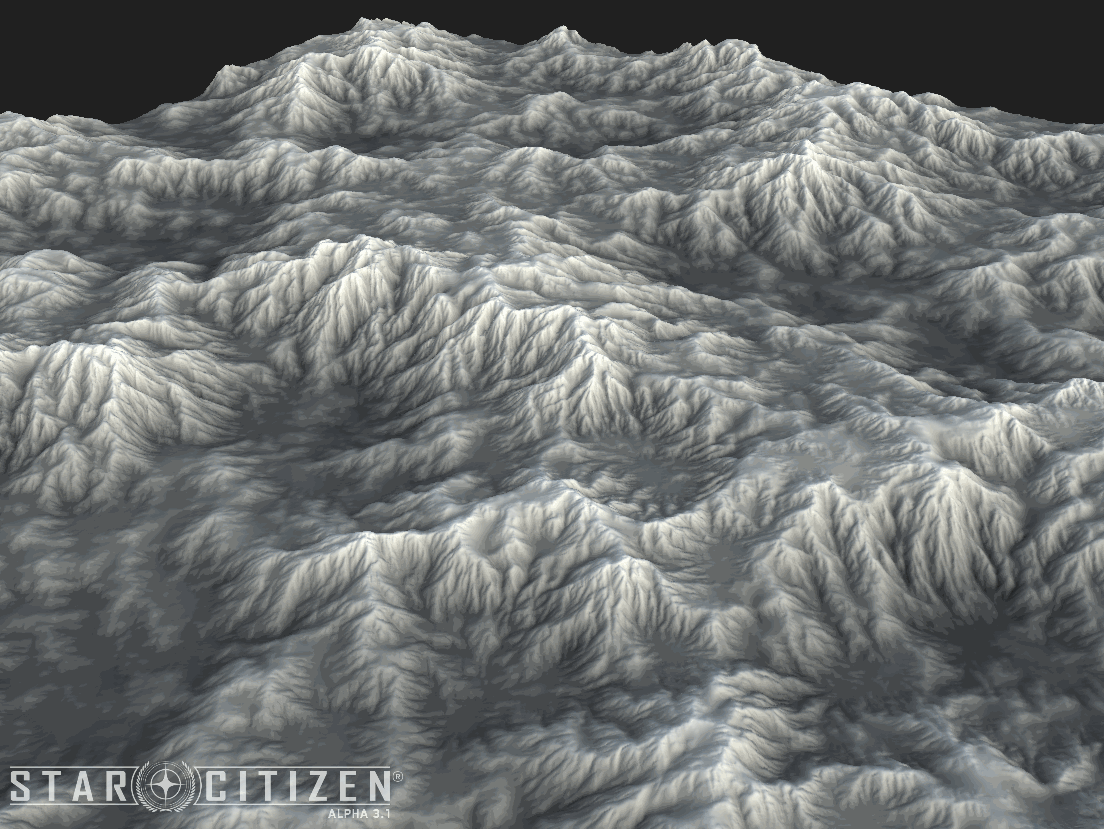 Crytek vs Star Citizen
There was recently a motion dismissing everything from Crytek's SAC against Star Citizen.
But there were still laymen questions I wanted answered as Crytek had leave to amend and there were other complaints in the previous Complaint and First Amended Complaint fortunately Leonard French a Lawyer and Owner of the Lawful Masses Answered:
Trying to answer a frequent question: